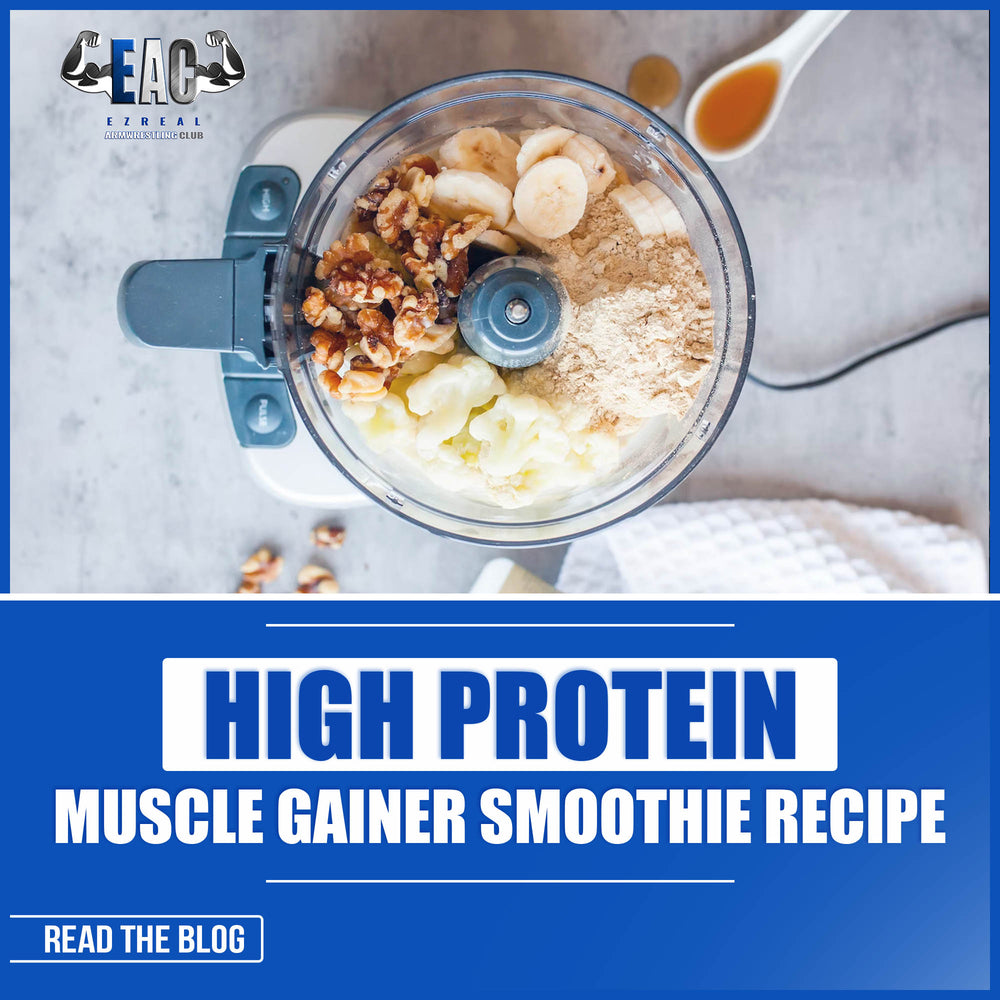 High protein muscle gainer smoothie recipe
We could all use some muscle gain! Make sure our muscles are fed after our workouts with high protein! 
If you want to lose weight, we recommend using sugar-free or plant-based protein, plant-based milk and no yoghurt to cut out those extra needed calories.
What's better than chocolate and peanut butter?
This delicious shake uses Greek yoghurt and high-calorie ingredients like peanut butter and honey to promote weight and muscle gain.
Ingredients
1 large banana
3/4 cup (180 mL) whole milk
3 tbsp. (21 grams) unsweetened cocoa powder
3/4 cup (170 grams) full-fat plain greek yoghurt
1 tbsp. (21 grams) honey
1 tbsp. (16 grams)

 peanut butter

1 scoop of chocolate, vanilla or peanut butter whey protein powder
Instructions
Combine all ingredients in a blender and blend quickly until thick and smooth.
It's recommended to add the cocoa powder gradually to prevent caking.
Nutrients
Calories:

 

587
Protein:

 

30-50 grams
Fat:

 

23 grams
Carbs:

 

65 grams
This site offers health, fitness, and opinionative nutritional information and is only designed for educational purposes. It would be best if you did not rely on this information as a substitute, nor does it replace professional medical advice, diagnosis, or treatment. The use of any information provided on this site is solely read at your own risk. You should always consult with a physician or other healthcare professional if you have any concerns or questions about your health.  
Info for this blog was pulled from this source.