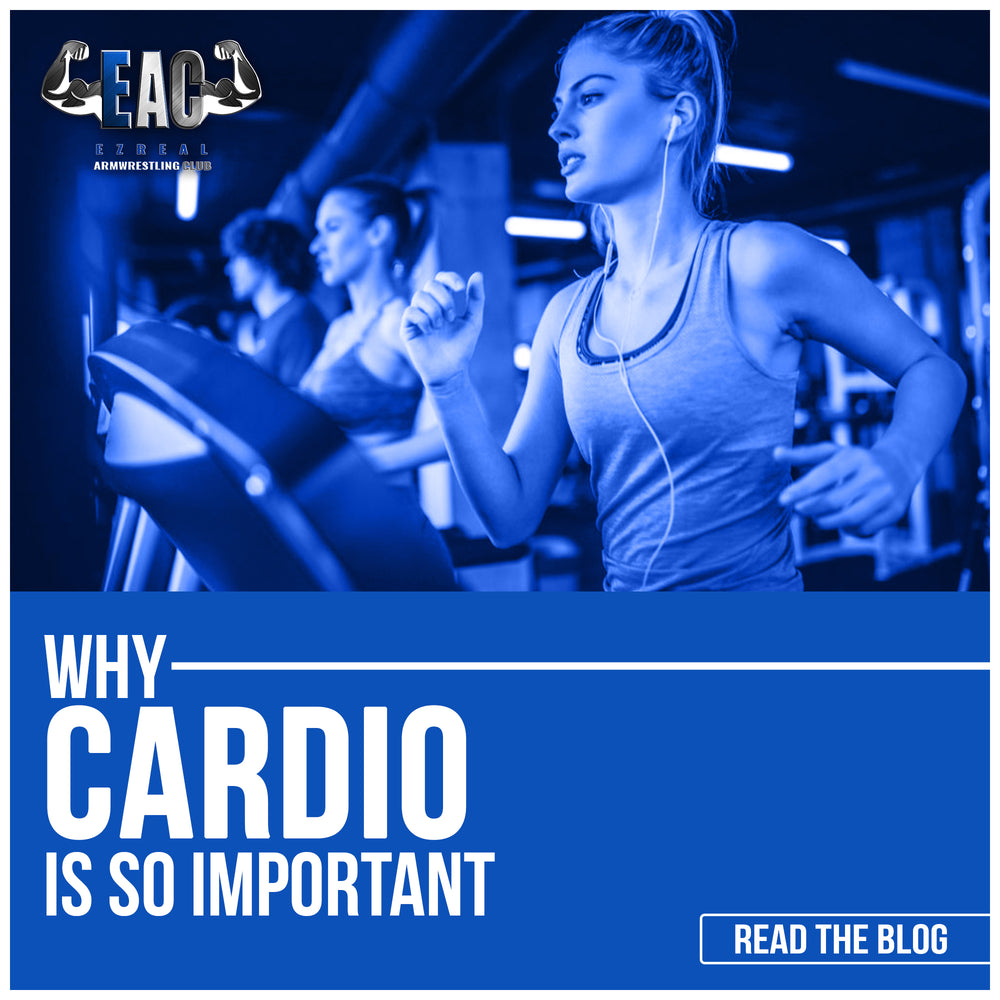 Why Cardio is so Important
When on a fitness journey, whether you've just begun or you're in a long-term routine, it's important to learn the different types of workout routines you should practice and how each will benefit you. You've likely heard of cardio workouts such as jogging, cycling or swimming, anything that works out your heart and circulatory system. But why is cardio important? We'll explore the answer here. (Fitness Gallery, 2022)

CARDIO SUPPLIES YOUR BODY WITH MORE OXYGEN.
Ever wondered how your body reacts to cardio: during a cardio workout, you're using more energy to keep your body moving. This makes your heart work harder, pumping blood through your body more quickly. One of the benefits this consistent circulation has on your body is providing more oxygen to your muscles. Supplying more oxygen to your body simply makes for better functioning. (Fitness Gallery, 2022)
CARDIO HELPS YOU SHED POUNDS.
Cardio can be one of your best friends if your goal is to lose weight. Cardio workouts burn more calories than most other exercise routines, such as weight lifting. This, combined with a nutritional diet, can help you lose weight healthily.  (Fitness Gallery, 2022)
CARDIO LOWERS YOUR RESTING HEART RATE.
Again, as your body works harder, your heart pumps more blood quickly. Over time, this will last beyond your workout session—a consistent cardio routine will train your heart to become better at pumping blood. This makes for a lower resting heart rate, meaning that everyday tasks and workouts will take less effort from your heart and feel more effortless. You'll have more energy throughout your day. (Fitness Gallery, 2022)
CARDIO HELPS PREVENT HEART DISEASE.
All that blood-pumping does wonders for your heart's strength. As you strengthen your heart over time, you're helping prevent heart disease in the future. Stronger hearts are less susceptible to this condition.
Similarly, the blood pumping through your veins during an aerobic workout helps clear cholesterol. This will lower your cholesterol levels and, in turn, also help prevent diseases of the heart. (Fitness Gallery, 2022)
CARDIO REDUCES YOUR STRESS LEVELS.
Ever heard of "runner's high"? Cardio of any kind—not just running—sends endorphins through your brain, which keep you feeling good and happy. Nearly everyone who approaches their cardio session reluctantly, maybe even dreadfully, could say they come away from a run or swim feeling better and happier. (Fitness Gallery, 2022)
So, why is cardio important?  It's all about the heart health!
Would you be able to help start or enhance your cardio workout? Look no further than Fitness Gallery, your go-to stop for purchasing gym equipment! We have several models of treadmills, stationary bikes, ellipticals, and other fitness equipment for your home or your company's office—we can help you choose a single piece of equipment or build an entire home gym! (Fitness Gallery, 2022)
Cardio Exercises
Brisk walking.
Running.
Jogging or jogging in place.
Burpees.
Bear crawls.
Swimming.
Water aerobics.
Cycling/bicycling.
Treadmill.
Stairclimber.
Air rower.
Elliptical.
Stationary bike.
This site offers health, fitness, and opinionative nutritional information and is only designed for educational purposes. It would be best if you did not rely on this information as a substitute, nor does it replace professional medical advice, diagnosis, or treatment. The use of any information provided on this site is solely read at your own risk. You should always consult with a physician or other healthcare professional if you have any concerns or questions about your health.
Info for this blog was pulled from this source.